News
CUNA President Tells WV Credit Unions They Were Built for Tough Times — 5/8/20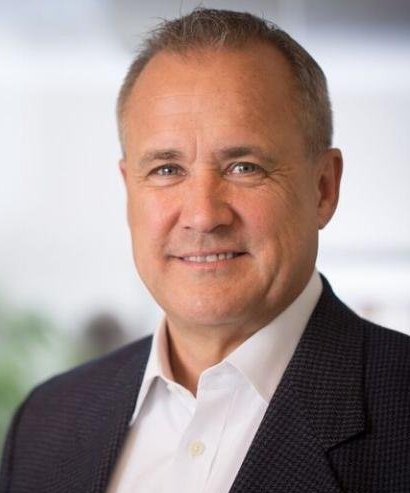 During a conference call hosted by the West Virginia League on Friday May 8, CUNA President and CEO Jim Nussle thanked West Virginia's credit unions for their service to members during the COVID-19 pandemic. The hour-long call covered various topics including time for questions and answers at the end.
"Thanks for all you are doing during these challenging times," Nussle stated. "Credit unions were built in tough times and for tough times, and I think we are up to the challenge," he added. Nussle singled out a few League member credit unions for their specific efforts to help their members and communities.
West Virginia Central FCU was recognized for their "Give Love Challenge" campaign which committed to matching gift card purchases up to $50 each. With a set goal of $25,000 in community purchases, WV Central FCU met the goal in 1 hour and 45 minutes. Gift card purchases from the community supported 105 local businesses. Other credit unions lauded for their "pandemic relief" efforts were First Priority FCU for their Skip-a-Pay program, Bayer Heritage FCU for their low interest loan offerings, and West Virginia FCU for waiving all service fees. Nussle noted there are numerous other examples of credit unions helping their members throughout West Virginia.
League President Ken Watts who served as the call moderator, asked Nussle about the status of Phase 4 of the CARES ACT which will be taken up by Congress soon. Nussle said that it will be another massive bill, and CUNA is advocating that they will be asking for improvements made in the PPP lending process, a permanent removal of CECL, and increase funding of Community Development Financial Institutions (CDFI) grant funding.
"We and the state Leagues are monitoring this closely and will be urging Congress to enact these changes," Nussle emphasized. "At this point, I see this a job one for CUNA," he added.
Watts also asked Nussle about the status of the Open Your Eyes Campaign which launched in West Virginia last September. Nussle indicated that the OYE campaign has shifted its message to reflect the current economic times. He indicated that a nationwide relaunch will occur in June and will "fill the digital space."
When asked about CUNA in-person conferences going forward, Nussle said that it is unlikely that normal conferences will take place at least until the Fall, or until the end of the year, noting that a gathering of large groups increases the risk of spreading COVID-19. We are monitoring this closely, but will listen to the health experts," he noted.
When ask by a participant, "What keeps him up at night?" the CUNA President strongly emphasized that we have to be careful about venturing out again even if we are getting "antsy." I know that may not be popular thinking among some on the call, but being safe now, will help us be healthy down the road."
Nussle followed-up with another concern by stating that everything we have runs on confidence. "Do our members have our confidence?" Do we have confidence in them? Our economy runs on confidence, and the worry for me is will our country be able to confidently turn things around,"
Nussle also touched on the state of lobbying in a COVID-19 world. Typically credit union grassroots advocacy has relied on face-to-face meeting with lawmakers. Gatherings like the CUNA GAC and Hike the Hill have been eliminated at least in the near term. So how can credit unions still be effective, one questioner asked? Nussle replied by saying that CUNA and some Leagues have already held Zoom meetings with their lawmakers which hasn't hampered their contact or message delivery. "Who knows, maybe using this newer technology will expand our participation in the GAC if we are unable to hold the traditional meeting in 2021," Nussle noted.
During the Q&A portion, Nussle was asked his thoughts on NCUA and their role as a regulator during this pandemic. Nussle said he thought the NCUA Board has been very responsive to CUNA's concerns as it relates to the pressures credit unions are under. "Chairman Hood and I have been in regular contact and they have adopted many of our suggestions since the GAC," he noted. "With regard to examinations, I expect them to live up to their promises 18-24 months down the road." Nussle's reference to "promises" are tied to the NCUA's assurances that credit unions won't be penalized for working with their members during the economic downturn.
The call wrapped up with Nussle thanking credit unions again for all they are doing for their members. "You are the financial first responders during these tough times, so thank you for your service."
Watts concluded the call by reminding participants of the League sponsored webinar with Tim Harrington on Wednesday, May 13 at 10:00 am.
# # #