Latest News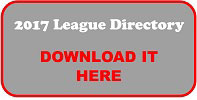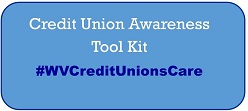 Federal Court Dismisses ADA Lawsuit Against Virginia Based Credit Union
01/30/2018On January 26, a federal district court in Virginia threw out a lawsuit brought against Northwest FCU that alleged website accessibility issues unde… read more
Alexis Friel selected as West Virginia's 2018 GAC Crasher
01/26/2018Receives $1,000 scholarship from WV Designated FundThe West Virginia Credit Union League is pleased to announce that Alexis Friel of Members Choice … read more
Featured Events
West Virginia Credit Union League Directory
Development of the 2018 WV Credit Union League Directory is underway and scheduled for release February, 2018. We need your assistance to ensure your credit union information is up to date. THE DEADLINE IS January 19th.
Please take a moment to review the current Directory, specifically, your credit union information.
For your convenience, we have created an interactive Information Request Form. Simply verify and update your information as needed and click submit. It's that easy.
You also have the option to mail or fax your credit union's information. Your assistance is required. It ensures the accuracy of information we publish regarding WV credit unions.