News
West Virginia to Launch Open Your Eyes Campaign on September 16 — 8/20/19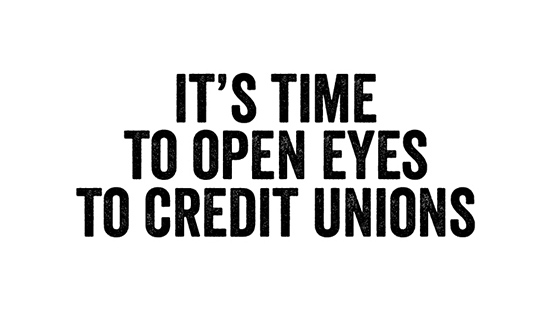 Through the generosity of 16 credit unions pledging before the July 31 deadline, the Open Your Eyes campaign is set to launch in West Virginia on September 16. West Virginia will become the 10th state to launch the campaign. Credit unions surpassed the first-year media pro-rated goal of $70,000 of a three-year national campaign developed by CUNA that was launched in January 2019. To fund the campaign, CUNA suggested a donation of $1 per member for each of the three years.
The campaign has an over-arching purpose of building category-level branding that connects consumers' needs to credit unions. The platform leads with the Open Your Eyes to a Credit Union® program-designed to get Americans to look again to credit unions, and overcome their misguided assumptions about credit unions. The effort deploys multi-channel media placements at the regional level, complementing local marketing efforts by consistently reaching and engaging nonmembers and reinforcing the credit union message. Consumers will be directed to explore what credit unions can offer them on YourMoneyFurther.com.
"I'm very pleased that these credit unions in West Virginia have demonstrated their support for the Open Your Eyes campaign and that the first-year goal has been met," stated League President Ken Watts. "I'm anxious for the program to launch and to begin to see the results. It has already been successful in the other participating states and the potential exists for it to be equally successful here in West Virginia," he added.
The effectiveness of this campaign will be measured by the following key metrics in our target audience:
-Increased consideration of credit unions;
-Decline in consumer beliefs of credit union myths;
-Increased opportunities to grow credit union membership;
Nationally, 580+ organizations that have pledged more than $38 million to the Open Your Eyes to a Credit Union® campaign. The campaign is live in nine states and since January has: Reached 6.2 million consumers through programmatic advertising; 4.3 million on social media; 1.3 million on YouTube; Gained more than 118 million impressions; and, Earned 17.2 million video views to completion.
The campaign will assist ALL credit unions in their work to:
-Reduce the impact of consumer belief in myths such as "I can't join" or "it's only local" that keep affecting the credit union movement
-Put credit unions at the forefront when considering financial services and products
-Create opportunities to grow credit union membership
Consider this:
98% of non-members have heard of credit unions
72% of non-members aren't likely to consider a credit union
75% of non-members surveyed would consider a credit union after viewing the campaign.
Thank you to the following credit unions who pledged to the West Virginia Open Your Eyes campaign:
Bayer Heritage FCU
Element FCU
Fairmont FCU
Home FCU
Kemba Charleston FCU
Long Reach FCU
Members Choice WV FCU
Mountain Heritage FCU
One Community FCU
Peoples FCU
The State Credit Union
The United FCU
Tin Mill EFCU
WEE FCU
West Virginia FCU
West Virginia Central FCU
Credit Unions wanting more information about the Open Your Eyes campaign may contact League staff.
# # #