News
Fairmont Federal Credit Union Announces Cindy Dickey as New CEO — 2/28/19
Butch Osborne closes out 45 year career with great success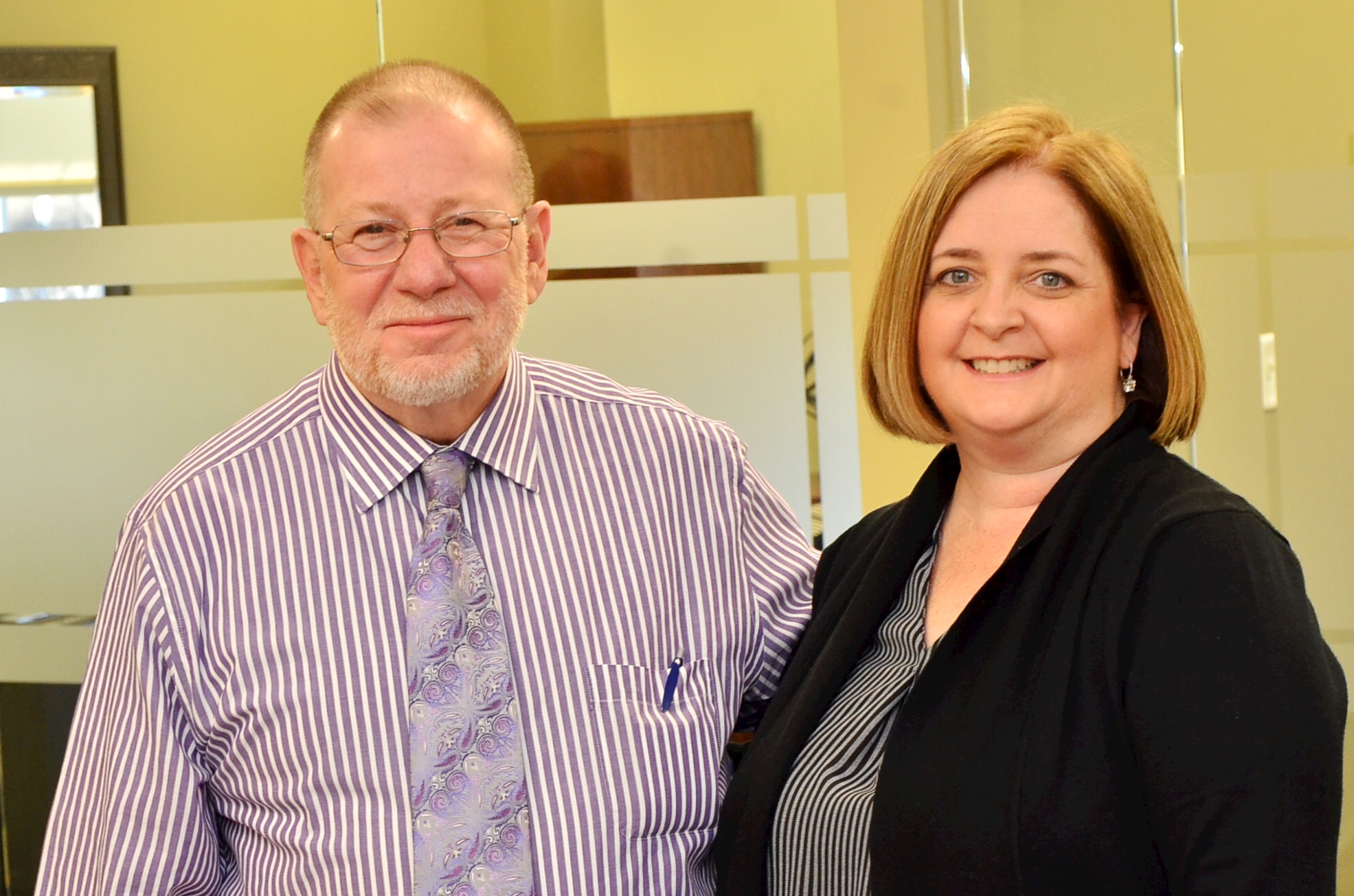 The Board of Directors of Fairmont Federal Credit Union has announced the appointment of Cindy Dickey as the Credit Union's Chief Executive Officer replacing Butch Osborne who is retiring March 1, 2019. Ms. Dickey assumed the CEO's role on January 1, 2019 as Mr. Osborne prepared for his upcoming retirement. Fairmont FCU is the West Virginia League's third largest member credit union with $345 million in assets.
"We express our sincerest best wishes to Butch on his retirement and offer our congratulations and support to Cindy and her new management team as they move forward," stated League President Ken Watts.
Osborne is retiring after working in the financial industry in Marion County for the past 45 years, spending the last 22 years with Fairmont Federal Credit Union. Dickey, who has been with the Credit Union for 25 years brings a vast amount of experience to her new position. She has served in several areas within the organization, most recently serving as the Senior Vice President of Quality Assurance and Risk Management.
"I'm honored to be selected as Fairmont Federal Credit Union's next Chief Executive Officer," said Dickey. "Fairmont FCU has a proud history and is deeply committed to serving its members. I look forward to leading an organization that is committed to our members, employees and the communities we serve. "
As Ms. Dickey assumes her new role with FFCU she has re-aligned the executive management team and has added other management positions as well. Joining Ms. Dickey on the executive leadership team will be Nancy Lopez, Executive Vice President and CFO; Stacia Martin, Executive Vice President, Administration; and Beth Bilotta, Executive Vice President, Operations. Each of these individuals have 30 or more years of service to the members of Fairmont Federal Credit Union and will provide valued support to Dickey in her new role.
The Credit Union's board of directors is always pleased when they can promote from within the organization according to Osborne. "It is always good to have the home-grown talent to rely on for the continuity of the operation, and it allows long time dedicated staff members the opportunity to grow professionally as well."
Additional promotions include: Cindy Bajus, Vice President, Lending; Stacey Harvey, Vice President, Market Development; Julie Swyck, Vice President, Information Technology; Sherri Moore, Assistant Vice President, Risk Management.
In addition to these individuals, Michele Taylor, Vice President, Loss Mitigation/Card Services; Michelle Reeves, Assistant Vice President, Loan Processing and James Coulter, Assistant Vice President, Member Business complete the management team.
As Mr. Osborne prepares for his departure, he is extremely grateful that the Credit Union is blessed with talented dedicated people such as those whose new positions are announced in this press release and the remaining nearly 130 staff members are well positioned to lead the Credit Union into the future fully prepared to meet all the challenges and opportunities to come in the future.
Fairmont Federal Credit Union is a federally chartered credit union with more than $345 million in assets. The credit union serves more than 37,000 members in Marion, Monongalia, Harrison and Taylor counties with nine branch locations. Fairmont FCU was established in 1939 and is marking its 80th anniversary in 2019. Those that that live, work, worship, attend school in Marion, Monongalia, Harrison and Taylor counties are eligible for membership.
For more information about Fairmont Federal Credit Union, please visit www.fairmontfcu.com.
# # #